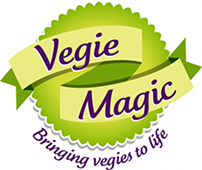 Healthy Food Choices
Choose from our wide range of healthy veggie patties and nuggets
If you're looking for healthy food choices or a variety of foods, and want to make quick snacks and meals everyone in the household will love. Then, welcome!
We've made delicious gourmet veggie burgers since 2003. We began our journey with a single vegetarian patty – the Classic Vegie burger. We now make a wide range of ready to heat, healthy plant-based patties and nuggets. Our retail products are sold by local Australian independent supermarkets, delis and butchers.
Our products are not only loved by vegetarians and vegans, but they are very popular with kids and meat-lovers of all ages.
Made from real ingredients, all products are meat and egg free. Almost all are dairy free, many are gluten and soy free, and we don't allow nuts or peanuts, or ingredients containing them, on our premises.
So all you need to do is explore our range, get in touch, share our food and Enjoy Eating Healthy!
Beetroot & Quinoa burger patties
A delicious beetroot patty with authentic beetroot flavour complemented by fresh herbs, spices. and quinoa. Pure veggie goodness.
4 star health rating
gluten-free, vegan
Smoky Kale & Quinoa burger patties
A veggie patty with a distinctive light smoky flavour that makes it easy to reap the benefits of the superfoods kale and quinoa.
4 star health rating
gluten-free, vegan
Gluten Free Vegie burger patties
A colourful fresh tasting gluten free vegetable burger patty we created in 2008 to make it easy to cater for everyone in the household.
4 star health rating
gluten-free, vegan
Classic Vegie burger patties
Australia's favourite homestyle vegetarian patty that has been sold by independent supermarkets, delis, and butchers since the 1980's and it's just as popular today.
4 star health rating
vegetarian
Chickpea & Lentil burger patties
Love Indian food? Then you'll fall in love with this flavoursome homestyle vegan patty made from mild curry spices, chickpeas, lentils, and a wide range of veggies.
4 star health rating
vegan
Thai Vegie burger patties
Delight in the authentic flavours and goodness of fresh veggies, coconut milk and delicate Asian herbs and spices with this veggie patty. You'll find nothing compares.
3.5 star health rating
vegetarian
Cheese & Vegie burger patties
A tasty homestyle veggie burger patty combining a variety of veggies with a fresh mild vegetarian cheese. An all-time favourite with kids of all ages.
4 star health rating
vegetarian
Vegie Combo burger patties
A colourful, fresh tasting, nutritious vegan burger patty that everyone in the household can share and will enjoy. Quick and easy to serve.
4.5 star health rating
vegan
Vegie Combo nuggets
A simple, quick way to enjoy eating veggies. Made using a wide range of vegetables such as potato, carrot, peas, pumpkin, and spinach.
3.5 star health rating
gluten-free, vegan
Independent Supermarkets – Delicatessens – Gourmet Butchers
Our products are available from many local independent retailers including IGA, Ritchies, Foodworks as well as speciality retailers including delis, butchers, and fresh food and vegetable stores. Many shops sell the veggie burgers as individual patties or bulk packs from the deli. Check the deli, chilled food or meat sections to find our packs.
Ask your local retailer which products they sell and where to find them or contact us to locate your nearest store.