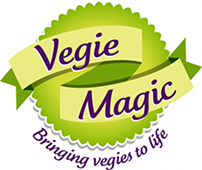 Chickpea & Lentil Vegie Burger Pattie
Healthy, Quick & Delicious
Meat, Egg, Dairy Free - Vegan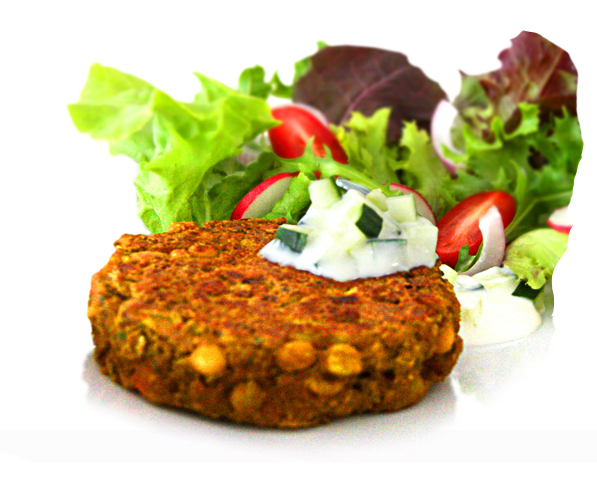 Our Chickpea and Lentil vegie burger pattie brings the colour and life of South Asia to your daily table and will, without a doubt, convert your meat-lovers to vegetarian foods!
With the taste and texture of an Indian-style Samosa and made by blending mild curry spices without the heat with wholesome chickpeas, lentils and a vast array of vegies, the Chickpea and Lentil pattie delivers an easy to prepare authentic South Asia meal experience. This hand formed, pre-cooked vegie pattie needs few condiments to accompany it but, for those wanting to be more creative, it provides a great flavour and texture base to build from when combined with chutneys, relishes, and natural yoghurt just to name a few.
As well as being low in sugar, this 4-star vegie burger pattie contains 1.5 standard serves of vegies and legumes, is a source of protein, a good source of fibre and is low in fat and saturated fat.
At 150g the Chickpea and Lentil burger can be the focal point for easy to prepare, hearty and healthy snacks or meals.
Retail products
2x150g tray
150g individual patties
6x150g bag
Home Delivery - Direct To Public
6x150g bag
Foodservice products
150g burger patties
1.5 serves of vegies
4-star health rating
74% vegies, chickpeas and lentils
Source of protein (≥ 5 g/serve)
Good source of fibre (> 4 g/serve)
Low in fat (≤ 3 g/100 g)
Low in saturated fat (≤ 1.5 g/100 g)
Low in sugar (≤ 5.0 g/100 g)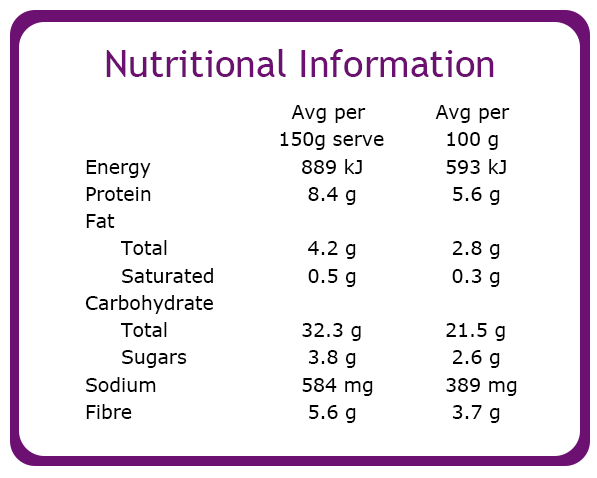 Nutritional information is for pre-cooked product as supplied.
Cooking methods may alter the final composition.

Meat, Egg, Dairy free - Vegan
Vegetables (31%), chickpeas (30%), lentils (13%), wheat flour (wheat flour, raising agents (450, 500)), breadcrumb (wheat flour, salt, emulsifier (471)), herbs and spices, vegetable oil (canola), sugar, salt, garlic.
Contains gluten
May contain soy, lupin
Sandwich press
Preheat sandwich press
Remove vegie pattie from refrigerator
Cook for 5-6 minutes
to reheat to 75 deg C
To reheat from frozen
allow 3-4 minutes more
Pan Fry or BBQ
Preheat pan or barbeque plate
Remove vegie pattie from refrigerator
Cook 5-7 minutes each side
to reheat to 75 deg C
To reheat from frozen
allow 3-4 minutes more
Oven Bake
Preheat oven to 200 deg C
Remove vegie pattie from refrigerator
Cover vegie pattie with foil
Cook for 10 minutes

Microwave
Remove vegie pattie from refrigerator
Place in microwave container
Cover with wrap or container lid 2-3 minutes for 700W, 100% power
To reheat from frozen allow 30-60 seconds more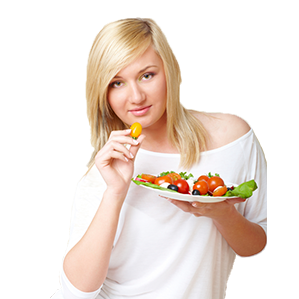 Healthy Food Choices
Whether you're looking for healthy, vegetarian, vegan, meat-free or plant-based food choices you'll find something for everyone with our delicious ready to heat and serve retail selection of gourmet vegie burgers and nuggets. All our products are meat free, most are egg and dairy free and, many are also gluten and soy free.
Looking to buy?
Our retail products are available from many local independent retailers including IGA, Ritchies, Foodworks as well as speciality retailers including delis, butchers and fresh food outlets.
To find a local stockist contact us and we'll be in touch with their details.
Product Tastings
Our travelling chef David is a regular visitor to local retail stores stocking our gourmet vegie burger patties in Melbourne and regional Victoria. David has extensive experience in the hospitality industry and is always willing to share his tips for making quick, healthy snacks and meals for breakfast, lunch and dinner using our products. He'll help you convert the fussiest vegie eater and meat-lover into vegie lovers.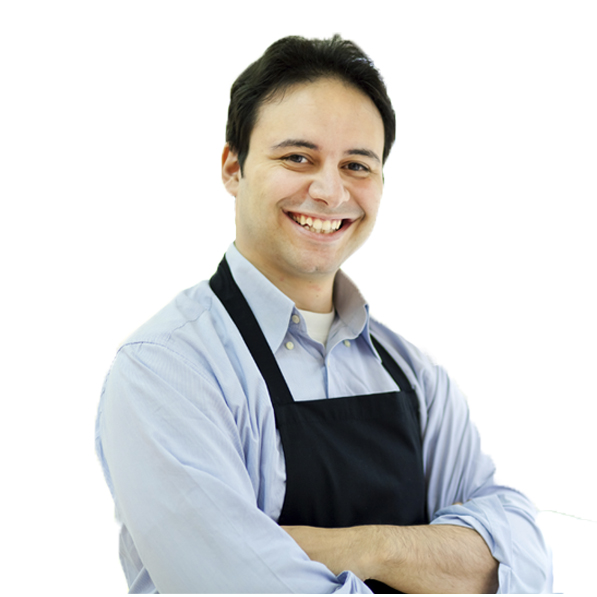 Range our products
If you're looking to meet the growing demand for healthier, convenient or meat free foods, try ranging our products. They're available through many Australian food distributors or wholesalers in refrigerated trays and bulk packs, or frozen bulk packs. Request our products through your preferred distributor or contact us for more details. Also now available frozen in Hong Kong.
Healthy Menu Choices – ready to heat and serve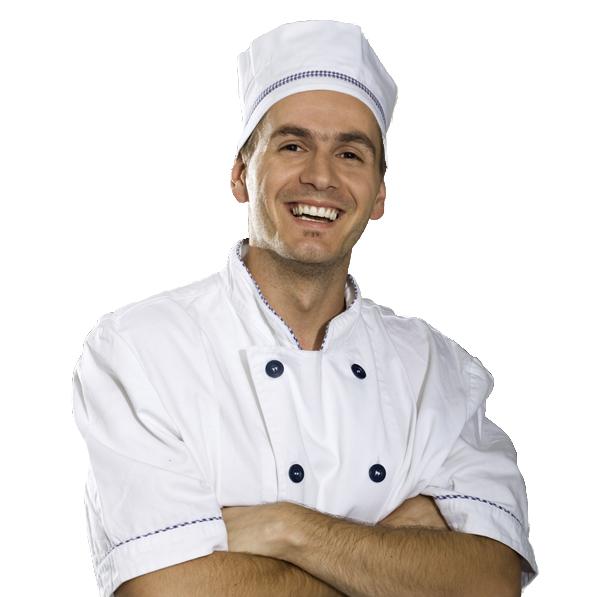 Foodservice – Hospitality – Catering – School Canteens
We've made it easier to add healthier food choices to your menus so you can cater for the growing number of people looking for healthy, vegetarian, vegan, meat, gluten and allergy free foods.
Choose from our wide range of delicious gourmet vegie burger patties and schnitzels or our unique range of vegetarian, vegan and gluten free sides and appetisers.
All products are meat, egg and dairy free and many are also gluten and soy free.
If you're looking for something special we have extensive experience customising products to suit specific menus, nutritional and brand requirements