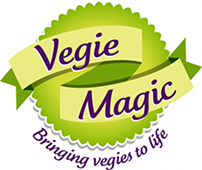 Beetroot & Quinoa Veggie Pattie
Healthy, Quick & Delicious - Taste The Difference
4 star health rating
gluten, meat, egg, dairy free
vegan


Vegetables (70%) (beetroot (31%)), maize flour, rice flour, quinoa (5%), vegetable oil (canola), herbs and spices, salt, baking powder (450, 500), vegetable gum (guar)

A delicious beetroot patty with authentic beetroot flavour complemented by fresh herbs, spices. and quinoa. Pure veggie goodness.
Ideally sized for burger buns, and so quick and easy to serve you can easily create snacks and meals that everyone will love.
No added sugar, preservatives, gluten or animal ingredients and requires no mandatory Australian allergen warnings.
0.9 serves of vegies
4 star health rating
70% vegies
Low in saturated fat (≤ 1.5 g/100 g)
Low in sugar (≤ 5.0 g/100 g)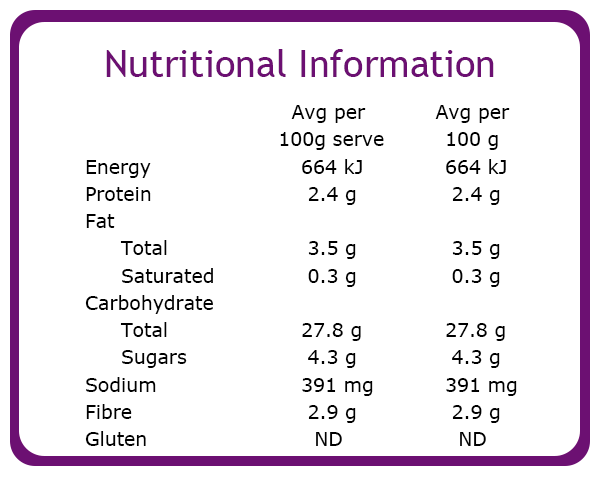 Nutritional information is for pre-cooked product as supplied.
Cooking methods may alter the final composition.

Other Gluten Free Vegan Products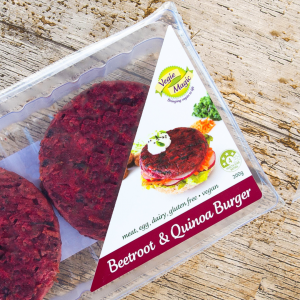 Independent Supermarkets – Delicatessens – Gourmet Butchers
Our products are available from many local independent retailers including IGA, Ritchies, Foodworks as well as speciality retailers including delis, butchers, and fresh food and vegetable stores. Check the chilled food or meat sections to find the tray packs of Vegie Magic burger patties.
Ask your local retailer where to find them or contact us to locate your nearest store.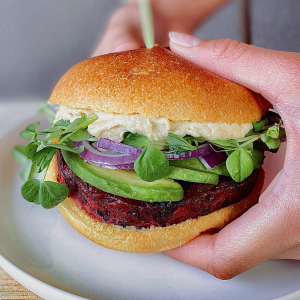 Foodservice Wholesalers and Distributors
Our extensive range of quick and easy to prepare foodservice and catering products are available from a network of Foodservice Wholesalers and Distributors Australia wide. View our foodservice page or request a catalogue to learn more.
Need assistance? Contact us for specific product information or assistance in sourcing them to expand your plant-based menu choices.