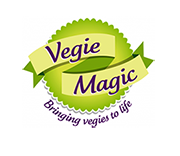 We create delicious, healthy, veggie burger patties, schnitzels, appetisers, sides and finger food. We use a wide range of plant based ingredients including veggies, legumes, grains, herbs and spices. All our products are vegetarian, most are vegan and, many are gluten, dairy and soy free.
Our retail products are sold by independent and specialty retailers, delis and butchers while we make it easy for foodservice, hospitality and catering businesses to offer healthy, meat and allergen free menus using our full range of innovative products. We also specialise in supplying custom products for other food businesses.
Delicious Gluten Free, Vegan Friendly Patties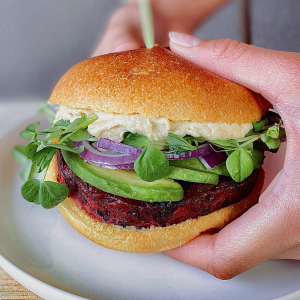 Beetroot & Quinoa burger patties
A delicious beetroot patty with authentic beetroot flavour complemented by fresh herbs, spices. and quinoa. Pure veggie goodness.
4 star health rating
gluten-free, vegan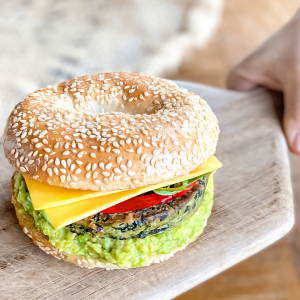 Smoky Kale & Quinoa burger patties
A veggie patty with a distinctive light smoky flavour that makes it easy to reap the benefits of the superfoods kale and quinoa.
4 star health rating
gluten-free, vegan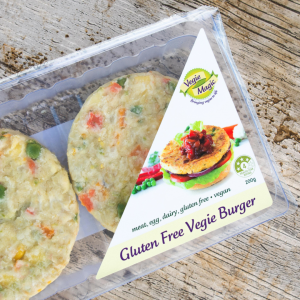 Gluten Free Vegie burger patties
A colourful fresh tasting gluten free vegetable burger patty we created in 2008 to make it easy to cater for everyone in the household.
4 star health rating
gluten-free, vegan
Australia's Favourite Homestyle Gourmet Veggie Patties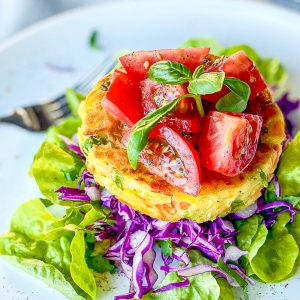 Classic Vegie burger patties
Australia's favourite homestyle vegetarian patty that has been sold by independent supermarkets, delis, and butchers since the 1980's and it's just as popular today.
4 star health rating
vegetarian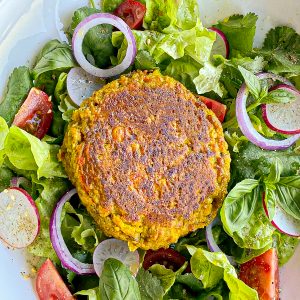 Chickpea & Lentil vegan patties
Love Indian food? Then you'll fall in love with this flavoursome homestyle vegan patty made from mild curry spices, chickpeas, lentils, and a wide range of veggies.
4 star health rating
vegan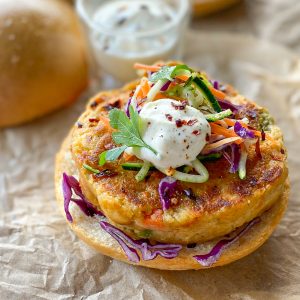 Thai Vegie burger patties
Delight in the authentic flavours and goodness of fresh veggies, coconut milk and delicate Asian herbs and spices with this veggie patty. You'll find nothing compares.
4 star health rating
vegan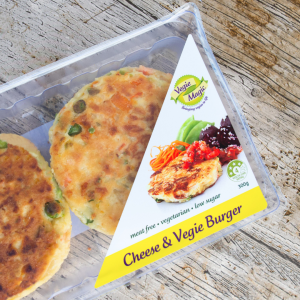 Cheese & Vegie burger patties
A tasty homestyle veggie burger patty combining a variety of veggies with a fresh mild vegetarian cheese. An all-time favourite with kids of all ages.
4 star health rating
vegetarian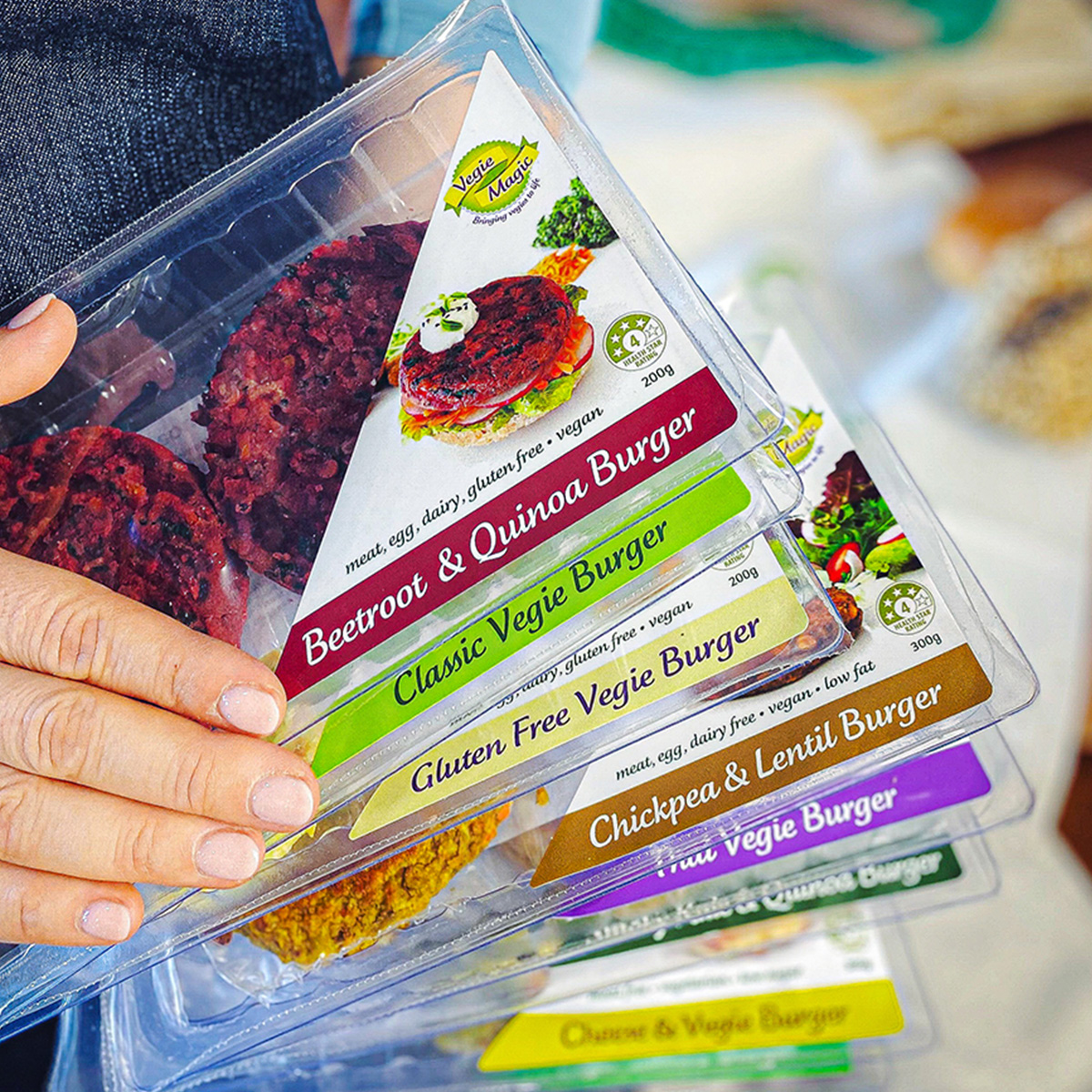 Independent Supermarkets – Delicatessens – Gourmet Butchers
You can buy our retail veggie burger patties and nuggest from many local independent retailers including IGA, Ritchies, Foodworks as well as speciality delis, butchers, and fresh food and vegetable stores.
Check the chilled food or meat sections to find the tray packs of veggie patties and nuggets or the deli for our homestyle gourmet patties. Ask your local retailer where to find them or contact us to locate your nearest store.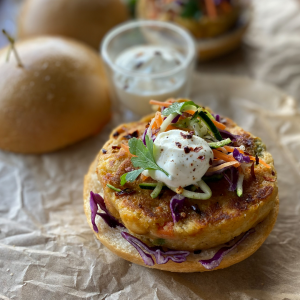 Foodservice Wholesalers and Distributors
Our extensive range of quick and easy to prepare foodservice and catering products are available from a network of Foodservice Wholesalers and Distributors Australia wide including Bidfood, Del-Re National, PFD Foodservices and many more.
Request a catalogue to learn more or, contact us for specific product information and assistance in sourcing our products to add more plant-based choices to your menu.
Specialty Foodservice - Plant Based Solutions
Fritters
gluten free, vegan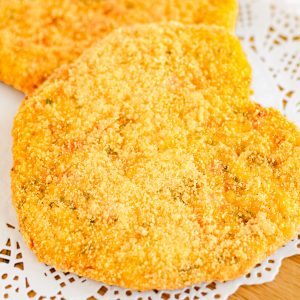 Schnitzels
gluten free, vegan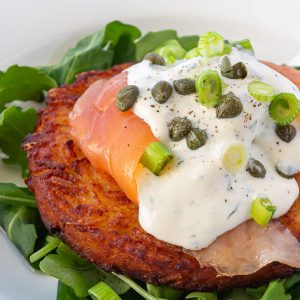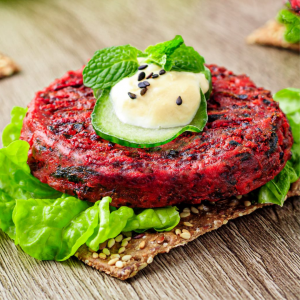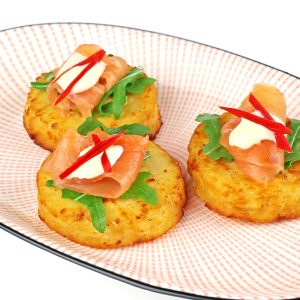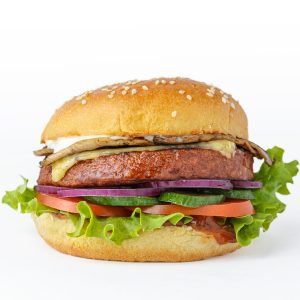 Beef-Free Patties
gluten free, vegan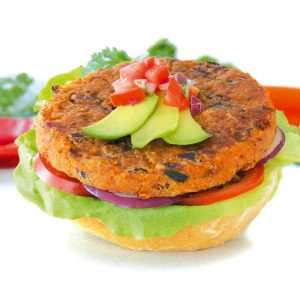 Spicy Bean & Quinoa Burger Patties
gluten free, vegan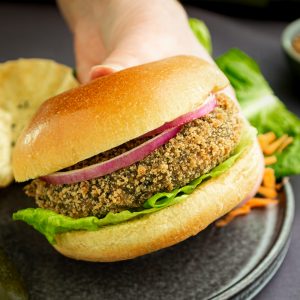 Bengal Burger Patties
gluten free, vegan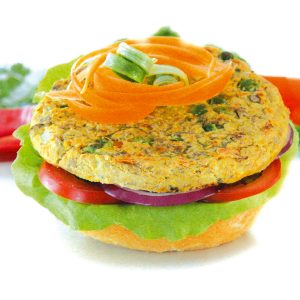 Garden Veg & Lentil Burger Patties
vegan