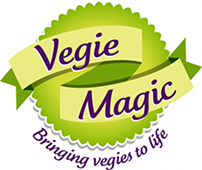 Vegie Combo Range
Healthy, Quick & Delicious
Meat, Egg, Dairy Free - Vegan

Available in a range of sizes, the Vegie Combo range is made by blending a medley of choice Australian vegetables with other real ingredients and spices to provide colourful, fresh tasting healthy products.
All products are made in Australia from 100% Australian ingredients. They contain no animal, egg or dairy ingredients and are therefore ideal for sharing with vegetarian and vegan friends and family.
We cook and either chill or freeze the products so they can be quickly turned into appealing and appetizing snacks or meals.