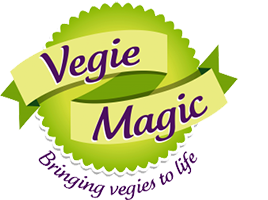 Quick, Healthy, Tasty Veggie Patties
At Vegie Magic, we're all about making healthy eating both delicious and hassle-free. We understand that incorporating a variety of veggies into our daily meals can be a challenge for many of us.
That's why we've created a range of mouthwatering, veggie-packed patties that not only taste amazing but are quick and easy to prepare and kind to your health and our planet. We believe in making mindful choices for ourselves and the generations to come.
Try them this week at your local shopping centre.
Saturday November 25
11:00 AM - 2:00 PM
Shop 45, Stud Park Shopping Centre, 1101 Stud Rd, Rowville
Our veggie patties are a smart and tasty choice, boasting a minimum 4-star health rating. Even better, they're incredibly versatile, ready to be whipped up with almost any kitchen cooking appliance or on the barbecue. Whether it's breakfast, lunch, snack time, or dinner, these patties are here to satisfy you household with minimal fuss.
Plus, we understand that variety is the spice of life. That's why we offer an assortment of patties, so you can create the perfect meal plan that suits your lifestyle. Mix and match to your heart's content and keep things exciting week after week.
Ready to embark on a veggie-filled adventure? Swing by your local store this week to try out our veggie patties and discover fresh, inspiring ways to serve them. We can't wait to welcome you and show you how easy it is to embrace healthy, tasty eating!"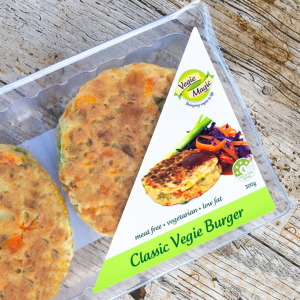 Classic Vegie Burger
Our delicious Classic Vegie patties are made by blending a variety of wholesome vegetables, pre-cooking them for your convenience, so they're ready to be quickly cooked and served right at home.
The Classic Vegie patty is more than just a tasty patty; it's a nutritious powerhouse. Packed with the goodness of 1.5 servings of veggies, it's your perfect kickstart toward achieving your '5 a day' vegetable goal. Not to mention, it's a source of protein, a good source of fiber, and low in fat and sugar. The sugar comes naturally from the veggies themselves, and we don't add any preservatives, colorings, or artificial flavors.
Make these patties the shining star of your plate, whether it's a delightful breakfast, a healthy addition to salads, a satisfying lunch, or even as the centerpiece of a hearty burger on burger nights. Your taste buds are in for a treat!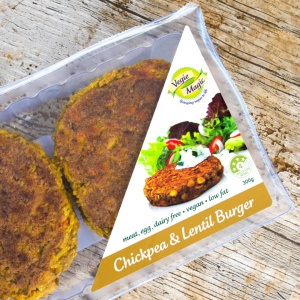 Chickpea & Lentil Burger
Vegie Magic Chickpea & Lentil patties are a delightful combination of flavors and textures, that will remind you of the those tasty Indian samosas or mild curries. We've carefully blended mild curry spices with hearty chickpeas, lentils, and an assortment of veggies to make these delicious patties. The result? A taste that's as good as homemade and a product versatile for many eating occasions.
The patties aren't just delicious; they're a health-conscious choice. With low sugar content, a 4-star health rating, and 1.5 standard servings of veggies and legumes, they're a source of protein and a good source of fiber. Plus, they're low in fat and saturated fat..
With minimal condiments you can serve them with a salad for lunch or pair them with your favourite chutneys, relishes, and natural yogurt to make a delicious healthy burger in less than 10 minutes.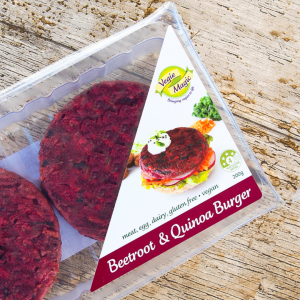 Beetroot & Quinoa Burger
Our Vegie Magic Beetroot and Quinoa veggie patties bring the vibrant essence, unique and delicious flavor, and wholesome goodness of beetroot easily and quickly to your plate
The veggie patties are made from a special blend of fresh beetroot with an assortment of other vegetables, fresh herbs, spices, and nutrient-packed superfood quinoa.
These versatile patties cater for health-conscious consumers, vegetarians, vegans and celiacs alike. They are ideal for creating fresh tasting burgers when combined with a variety of relishes, chutneys, and sauces, They also make great salads, are ideal for topping up a buddha bowl and you can even add them to the meat-lovers hamburger for a veggie boost.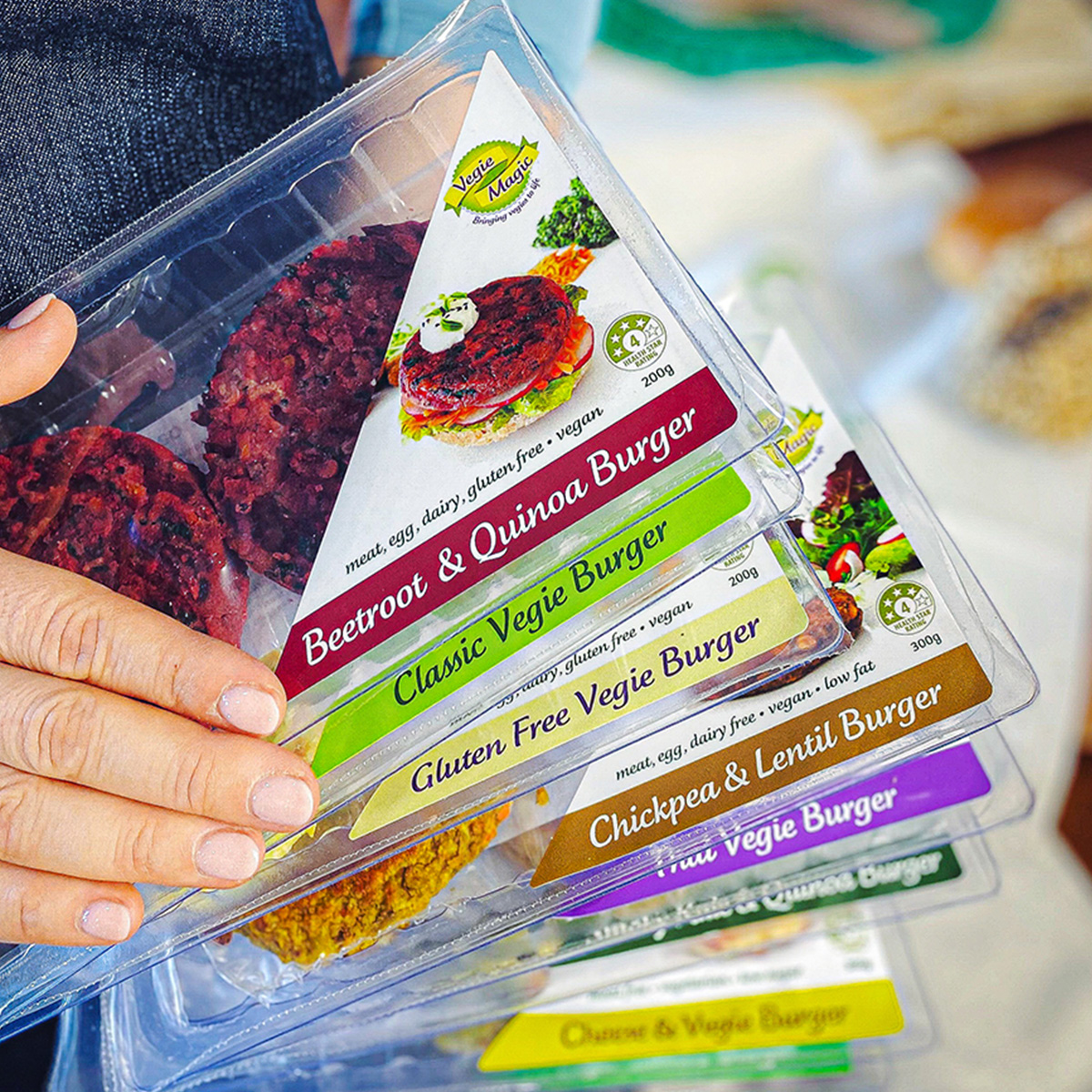 Independent Supermarkets – Delicatessens – Gourmet Butchers
You can buy our retail veggie burger patties from many local independent retailers including IGA, Ritchies, Foodworks as well as speciality delis, butchers, and fresh food and vegetable stores.
Check the chilled food or plant-based sections to find the tray packs or the deli for our homestyle gourmet patties. Ask your local retailer where to find them or contact us to locate your nearest store.