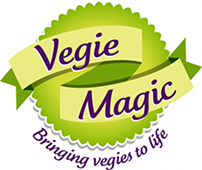 Premium Vegie Schnitzel
Healthy, Quick & Delicious
Gluten, Meat, Egg, Dairy Free - Vegan
The premium vegie schnitzel is a chicken breast-shaped product, specially designed for the fast-paced environment of foodservice.
The schnitzel is made by blending a medley of fresh choice vegetables with subtle spices to make a colourful, fresh tasting gluten free vegan vegie base which is then coated with a premium, crunchy gluten free vegan crumb, pre-fried and frozen ready to heat and serve.
As a large 200g product the premium vegie schnitzel is ideal for plating on its own or topping with a fresh tomato and herb sauce to create an amazing "vegie parma".
It contains 1.5 serves of vegies, is source of protein and a good source of fibre. It contains no added preservatives, colours, gluten, meat, egg, dairy or soy ingredients.
Home Delivery - Direct To Public
24x200g carton
Foodservice products
200g premium schnitzel
1.5 serves of vegies
3 star health rating
Source of protein (≥ 5 g/serve)
Good source of fibre (> 4 g/serve)
Low in saturated fat (≤ 1.5 g/100 g)
Low in sugar (≤ 5.0 g/100 g)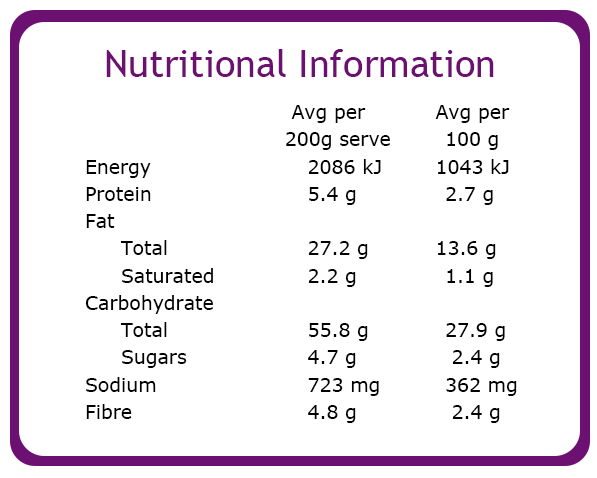 Nutritional information is for pre-cooked product as supplied.
Cooking methods may alter the final composition.

Gluten, meat, egg, dairy, soy free - Vegan
Vegetables (54%), rice flour, vegetable oil (canola), maize flour, thickener (1422), salt, baking powder (450, 500, 541), garlic, vegetable gum (guar), dextrose, spice.

Healthy Menu Choices – ready to heat and serve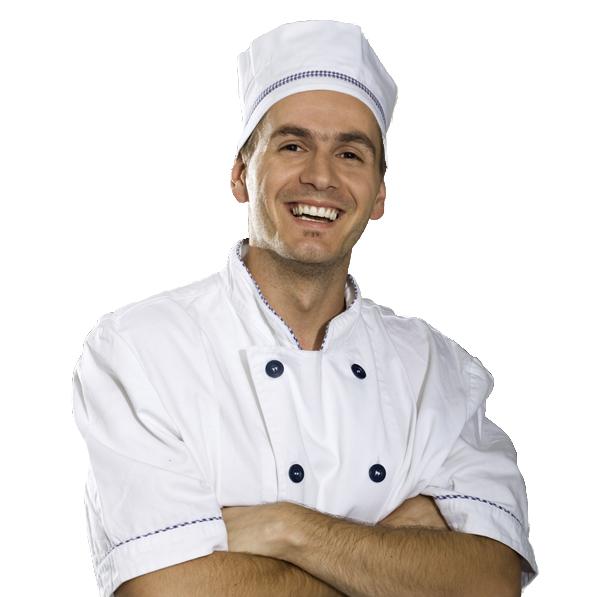 Foodservice – Hospitality – Catering – School Canteens
We've made it easier to add healthier food choices to your menus so you can cater for the growing number of people looking for healthy, vegetarian, vegan, meat, gluten and allergy free foods.
Choose from our wide range of delicious gourmet vegie burger patties and schnitzels or our unique range of vegetarian, vegan and gluten free sides and appetisers.
All products are meat, egg, dairy and nut free and most are gluten and soy free.
If you're looking for something special we have extensive experience customising products to suit specific menus, nutritional and brand requirements