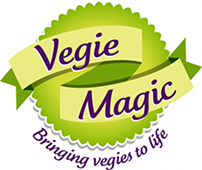 Pumpkin and Coriander Falafel Range
Healthy, Quick & Delicious
Meat, Egg, Dairy Free - Vegan

Inspired by the popular Middle Eastern falafel balls we've combined the deliciousness and healthiness of chickpeas with pumpkin, fresh coriander and other herbs and spices and turned them into moist and flavoursome vegan burger and slider patties.
Pre-cooked, fried and frozen they're ready to heat and serve making them ideal for snack and meal menus, particularly in fast paced foodservice, hospitality and catering environments. Serve them in traditional burgers, pop them into pita pockets or use the sliders as a base for canapes.
Pumpkin & Coriander Falafel Burger
1 standard serve of vegies
81% vegies and legumes
Source of protein (≥ 5 g/serve)
Good source of fibre (> 4 g/serve)
Low in saturated fat (≤ 1.5 g/100 g)
Low in sugar (≤ 5.0 g/100 g)
No added preservatives 

Pumpkin and Falafel burger and slider patties are available in frozen packs though our distributors for retailers, foodservice, hospitality and catering businesses throughout Australia.
Contact us for more information, to speak to a sales representative or source samples.

Request a sales rep to call >
Request samples >
Locate a distributor >