Will health star ratings impact foodservice?
November 6, 2017
Are you using health star ratings?
April 9, 2018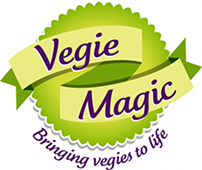 Enjoy Eating Healthy
Create Meat Free Monday menus to grow your business
Have you noticed that more and more supermarket SKUs are labelled with a health star rating? Have you stopped to consider the impact this might have on the demand for healthier foodservice products?

The health star rating is a mathematical formula
Health star ratings are being introduced for retail food products in Australia on a voluntary basis for a 5 year period from June 2014 to help consumers make more informed choices about the foods they eat. In principle the rating message is simple – the more stars the better. Foods with more stars have a better nutritional profile than foods with less stars.
The star rating is calculated from a mathematical formula that takes into consideration the energy content (calories of kilojoules), the percentage of vegetables, fruit, legumes and nuts and, the amount of protein, fibre, salt, sugar and saturated fat the food contains. An easy to use on-line calculator is available to calculate the star rating – here's the link if you'd like to try it yourself.
Calls for foodservice to use the health star rating
Recently the George Institute for Global Health published an international journal article evaluating 1,530 menu items from 13 large Australian fast food restaurants using the health star rating. The average health star rating was 2.5. Ratings ranged from 0.5 – 5 and averages differed greatly between chains. As a result they have called for the government to extend the health star system to fast food restaurants. Furthermore they see the potential for the health star system to provide a single consistent way to communicate healthy food choices to consumers no matter where they make their food choices.
NSW Healthy Schools leads the way
Behind the scenes the health star rating is also being integrated into school canteen purchasing decisions. The NSW Healthy School Canteen strategy has been realigned with the Australian Dietary Guidelines and replaces the traffic light system. The new strategy differentiates between everyday foods and occasional foods. Everyday foods are from the five food groups including vegetables, fruit, legumes and nuts. Occasional foods is everything else eg pies, cakes, chips, etc and these must have a 3.5 health star rating or better to be added to school canteen menus.
It is highly likely that slow but progressive alignment across all States and food channels built around the health star rating will happen nationally and reshape the menus and food choices available in foodservice either in response to consumer preferences or regulations.