Meet our travelling Chef David and try our products
Tasty, healthy ready to heat snacks and meals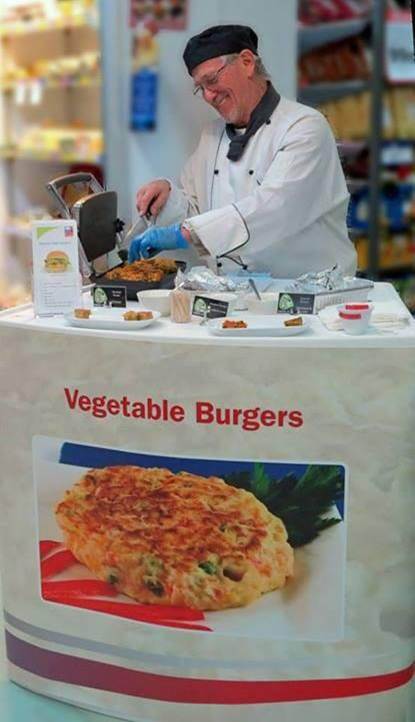 Our travelling chef David is a regular visitor to local retail stores stocking our gourmet vegie burger patties in Melbourne and regional Victoria.
David has extensive experience working in the hospitality industry and is always willing to share his tips using our products to make quick, healthy snacks and meals for breakfast, lunch and dinner. He'll help you convert the fussiest vegie eater and meat-lover into vegie lovers.
If you see him in store don't be afraid to ask for a selfie. If he's not having one of his camera shy moments please post on Facebook or Instagram using the tag @vegiemagic so we know where he's been.
Foodworks – The Happy Apple
Saturday July 29, 2017
10:00 am – 2:00 pm
181 Union Rd
Ascot Vale
To meet up with David to taste our products register with us and we'll let you know when he's visiting your area.
To find a local retailer stocking Vegie Magic products contact us and we'll be in touch with their details.
To learn more about local independent retailers stocking our products visit our stockist page and see who's featured.